NIGERIA AND KOREA REPUBLIC TO REVIEW MOU- DINGYADI
The Honourable Minister of Police Affairs, Dr. Muhammad Maigari Dingyadi has assured the Korea Republic Ambassador to Nigeria that his Ministry in collaboration with the Ministry of Foreign Affairs will work with the embassy to review the existing Memorandum of understanding (MOU) between both countries.
He made this known during a courtesy visit by the Ambassador of the Federal Republic of Korea, His Excellency, Jon Tong Chol to the Ministry's Headquarters in Abuja.
The Minister noted the long trade and social-economic interaction between both countries and added that the MOU that has been in existence between but was delayed due to the absence of the Ministry.
Dingyadi said, "the Memorandum of Understanding (MOU) has been delayed due to non-existence of the Ministry of Police Affairs and now that the Ministry is in place, I want to assure you that we will look at the agreement and endeavour to make the necessary contact with you to make the agreement operate without hindrance".
He said that the Ministry is willing to cooperate with the embassy to ensure that both countries support each other in the area of training, retraining, manpower development, equipping of policemen in terms of arms and ammunitions and technology.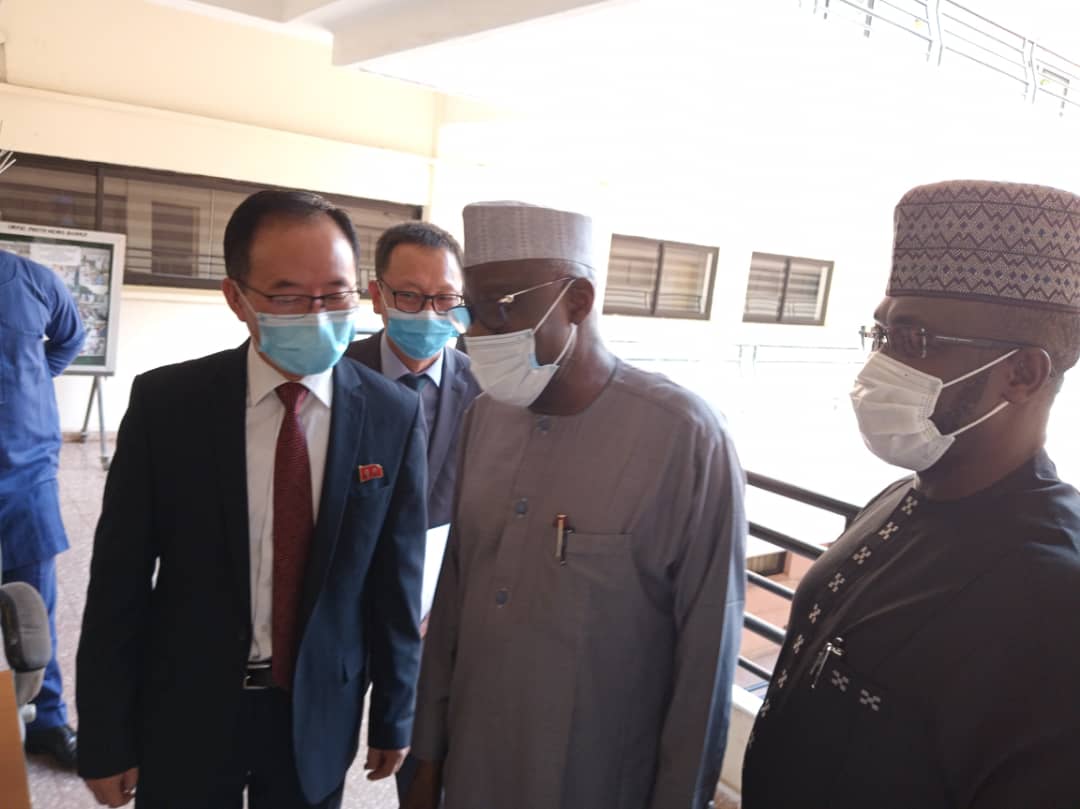 "We will try our part to do whatever we can to encourage collaboration between both countries and look into relevant areas of collaboration that will improve our security situations".
Earlier, the Korea Republic Ambassador to Nigeria, Jon Tong Chol commended the Federal government and security agencies for their efforts in improving the security situations in the country.
He said "we have been following activities of the Nigeria Police Force and Armed Forces in fighting insurgency, banditry, and other criminal activities in the country. We rejoice with the recent achievement and improvement in the security environment".
Chol recalled the visit of the high-level delegations of both countries before COVID-19 and conveyed the willingness Korea Republic to sign bilateral cooperation and Memorandum of Understanding (MOU) on Police Affairs as well as expand collaboration between the security of both countries.
Bolaji O. Kazeem
Head (Press and Public Relations Unit)