FG INAUGURATES PROJECT MANAGEMENT TEAM FOR VANDALIZED NPSCS NETWORK
The Permanent Secretary, Ministry of Police Affairs, Mr. Abel Olumuyiwa Enitan on behalf of the Federal Government inaugurated the Project Management Team (PMT) of the National Public Security Communication System (NPSCS) Network for the strict implementation of the agreement with the concessioner responsible to undertake the repair, upgrade, post-implementation operations and management of the Network.
The Project Management Team led by the Ministry of Police Affairs was drawn from the Federal Ministry of Finance; Budget & National Planning; Federal Ministry of Justice; Nigeria Police Force; Office of the National Security Adviser; Office of the Secretary to the Government of the Federation and Infrastructure Concession and Regulatory Commission (ICRC) was inaugurated today at the Headquarters of the Ministry of Police Affairs
The Permanent Secretary charged the team to be committed to the successful implementation of the laudable national project stating that Article 10.8.1 of the signed Agreement stipulates the establishment of a Project Management Team (PMT) to track the performance of the Concession on a quarterly basis.
In his words, "the PMT shall be responsible for monitoring the implementation of the Concession to ensure timely and successful execution of the Implementation plan and establishing priority areas of cooperation for the present and in the future; including all aspects of cooperation with relevant Ministries, Departments, and Agencies (MDAs). The PMT shall be meeting quarterly in Abuja". Abel stressed.
He said "occasioned by its dormant state, several facilities of the projects were reportedly vandalized and others started experiencing progressive dilapidation. In a move to save the Project, Messrs. MPS Technologies Limited, a Special Purpose Vehicle (SPV) was selected as Concessionaire for the project in strict compliance with the BPP and ICRC regulations".
Abel recalled that NPSCS Network was awarded on 4 August 2010 to Messrs. ZTE Corporation of the People's Republic of China at the contract sum of USD 470 million and executed by its subsidiary, Messrs. ZTE Nigeria Limited.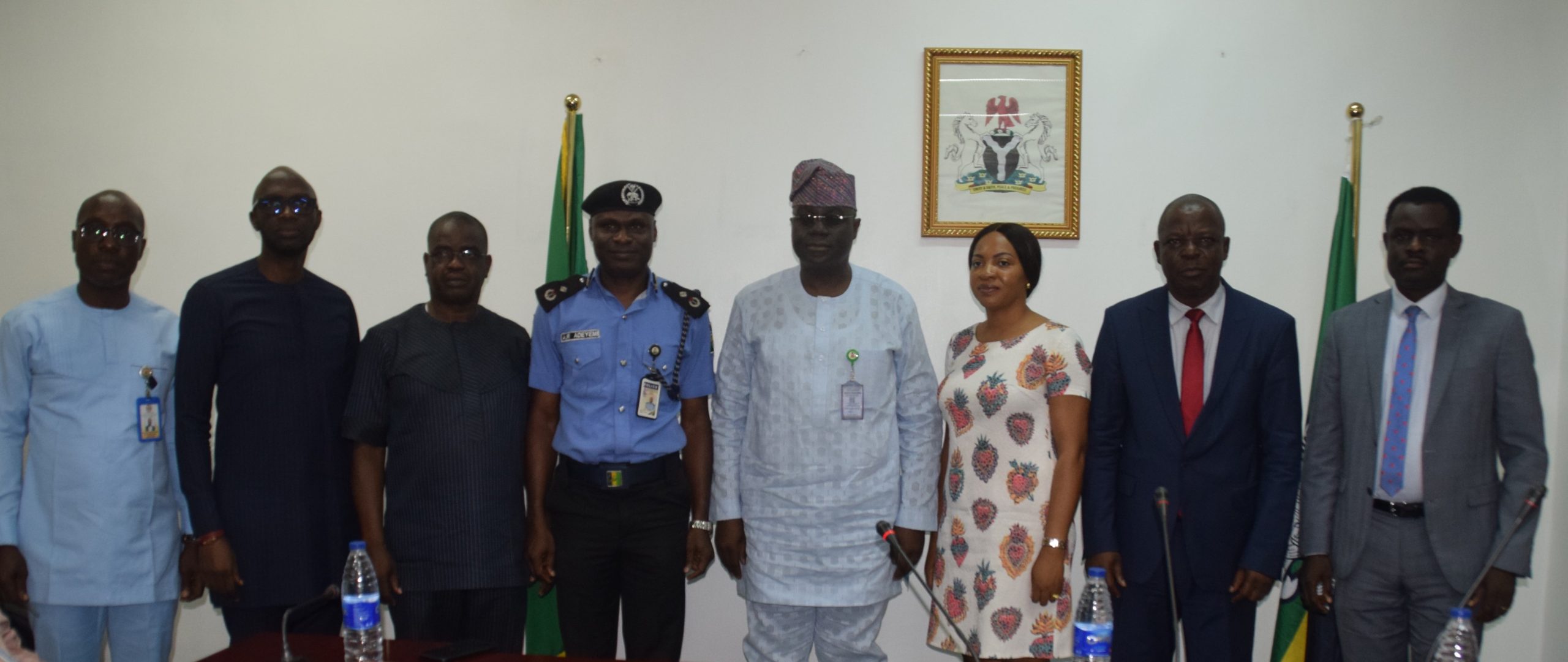 The Permanent Secretary added that the project was jointly funded under counterpart funding with the Federal Government of Nigeria contributing 15%, in the sum of US70.5Million through the Federal Ministry of Finance, Budget, and National Planning, while the China Export-Import (EXIM) Bank provided the 85% balance in the sum of USD399.5Million as a loan with a ten-year moratorium, with repayment commencing in August 2020.
Earlier, the Director , Police Service Department (PSD), Mr. David Awotunde pointed out that the project has been a key project of the Federal Government for the development of the security sector in the country adding that a lot has been put in place since 2010.
In his words, "The Ministry is keen to bring every important MDAs on board for the successful implementation, operations, and management of the (NPSCS) Network.
Bolaji O. Kazeem
Director (Press and Public Relations)
July 13, 2023