DINGYADI BAGS AWARD OF RECOGNITION FROM UNION
The Hourable Minister of Police Affairs, Dr. Muhammad Maigaru Dingyadi has received an award of recognition for restoring the dignity of the Ministry and being a father figure for the staff of the Ministry.
The award was given to him by the Joint Negotiating Council Union during the Joint Union Day Celebration in the Ministry of Education Conference Hall in Abuja.
Receiving the award, the Minister thanked the Union for their cooperation and support that enable the Ministry to meet up with all its deliverables and achieved its key performance index.
In his words, I appreciate what you are doing and I want to use this opportunity to commend you for what you are doing for your members and I urge you to do more and ginger the management to the right things for you and your members".
He promised to look into the issue of the second staff bus the management promised the union and directed the Directors of Finance & Accounts and Human Resource Management to liaise with the permanent secretary to resolve the issues which will facilitate easy movement for staff.
The Permanent Secretary Mr. Abel Olumuyiwa Enitan whose address was read by the Director Human Resource Management Department, Mr. Muhammad Mogaji Taura reiterated the need for a good working relationship between the Union and the Management which had led to prompt attention to all issues and resolving matters without biased.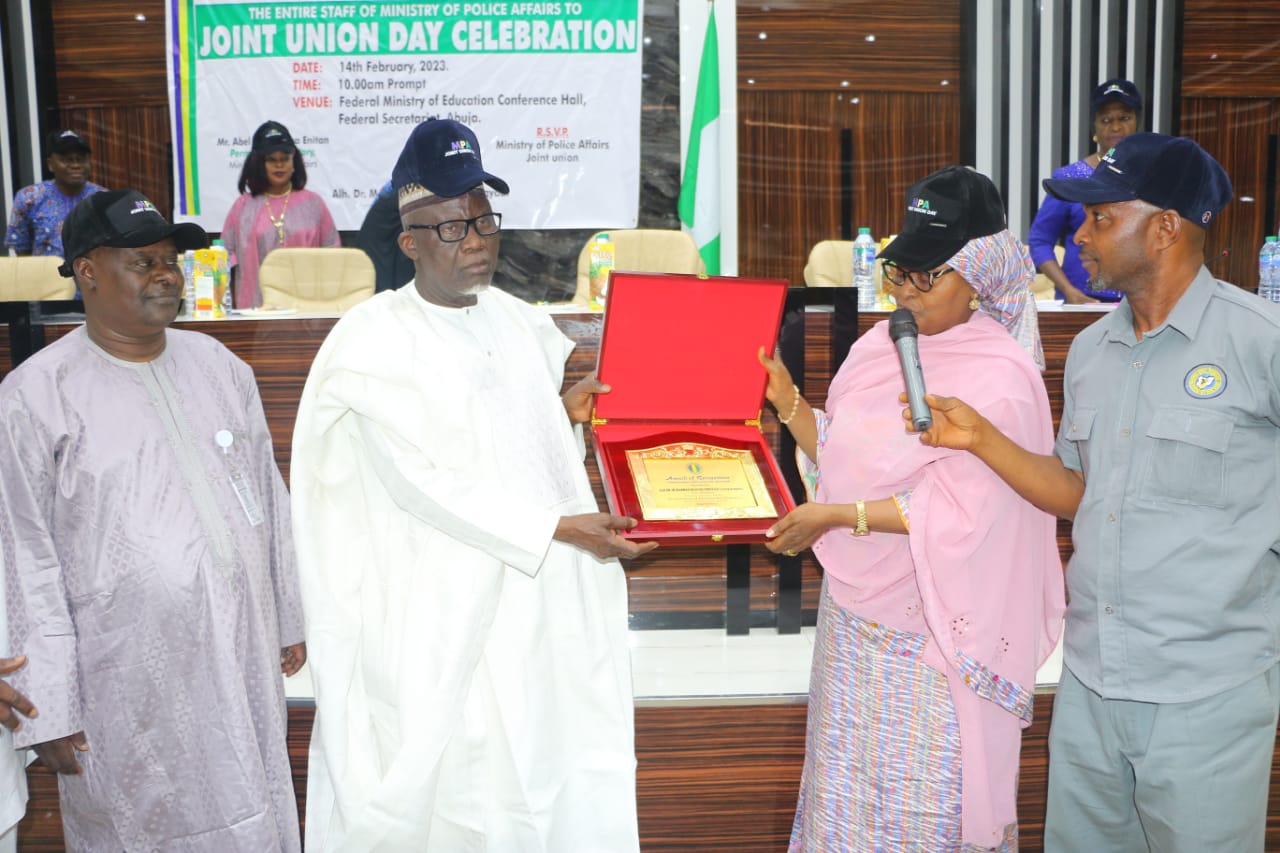 He pointed out that the overall objectives of the organization are for the objective and mission of the Ministry to be achieved without problems and hindrances in achieving the mission for the establishment of the Ministry adding that the efforts of staff will be rewarded through welfare giving from time to time.
Bolaji O. Kazeem
Head (Press and Public Relations Unit)
February 15, 2023