DINGYADI ASSURES CLEEN FOUNDATION OF THE SUPPORT FOR ENDSARS RESEARCH REPORT
The Honourable Minister of Police Affairs, Dr. Muhammad Maigari Dingyadi has assured the CLEEN Foundation of the Ministry's support to ensure the implementation of the EndSARS research report conducted by the foundation.
He gave the assurance during the visit of the CLEEN Foundation team led by its Executive Director Mr. Gad Peter to the Ministry's Headquarters in Abuja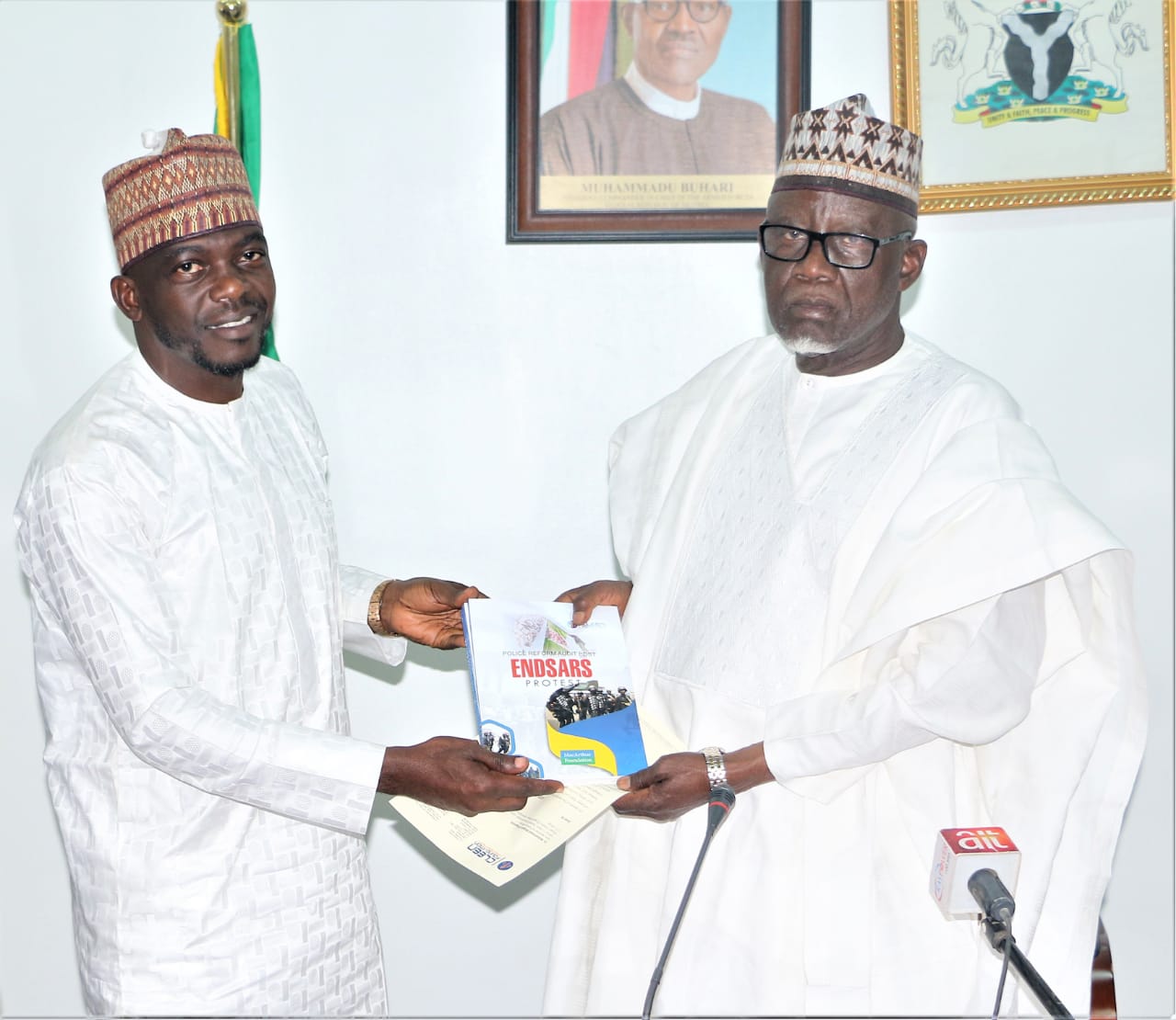 The Minister urged the foundation to summarize the research report and formally present it to the Ministry with specific areas of intervention by the Ministry noting that federating units at all levels are autonomous authorities and partners in the progress of ensuring peace and tranquility in the country.
In his words, "we do our best to partner and work with the states to act accordingly, especially on the issues of EndSARS research report. As you rightly observed, we need police that is really friendly, responsible, and accountable to Nigerians".
He stated that the government is already doing a lot of reforms and refining police officers to be more public conscious, friendly, and accountable to Nigerians adding that there is a policy in place to reform the police ecosystem for better service delivery.
According to him, "we have to talk to let everyone knows what you are doing and enlighten those whose rights have been infringed to be aware of the available platforms to report erring officers and to know disciplinary actions taken against police officers that acted wrongly"
Earlier, the Executive Director of CLEEN Foundation, Mr. Gad Peter solicited the Minister's intervention and interfacing with some state governments on the need to address the recommendations of the Committee on EndSARS report.
He pointed out that the research report was a product of about 12,000 respondents to the research questions across the country and Nigerians are hopeful that ongoing reforms will address some of the concerns raised during the protests.
In his words, Nigerians are hopeful that police will be more sensitive in terms of responding to protests and that the Ministry and office of the Inspector General of Police would work more with the media to give information on measures put in place to address grievances of Nigerians whose rights have been violated by police officers".
Bolaji O. Kazeem
Head (Press and Public Relations Unit)
February 15, 2023