SANNI-GWAZOR  ASSUMED DUTY AS PERMANENT SECRETARY MINISTRY OF POLICE AFFAIRS
Dr. Nasir Sanni-Gwazor has assumed duty as the Permanent Secretary Ministry of Police Affairs stating that change is inevitable for civil servants as it broadens their expertise and ability to impact and share skills acquired in various places they had served as accounting office of a Ministry.
He made this known during official handing over between the outgoing Permanent Secretary, Mr. Abel Olumuyiwa Enitan and Dr. Nasir Sanni-Gwazor at the Ministry Headquarters in Abuja.
The Permanent Secretary pointed out that posting of civil servants is a blessing not a difficult movement in transmission but an opportunity to acquire more knowledge, skills and experience in the public service.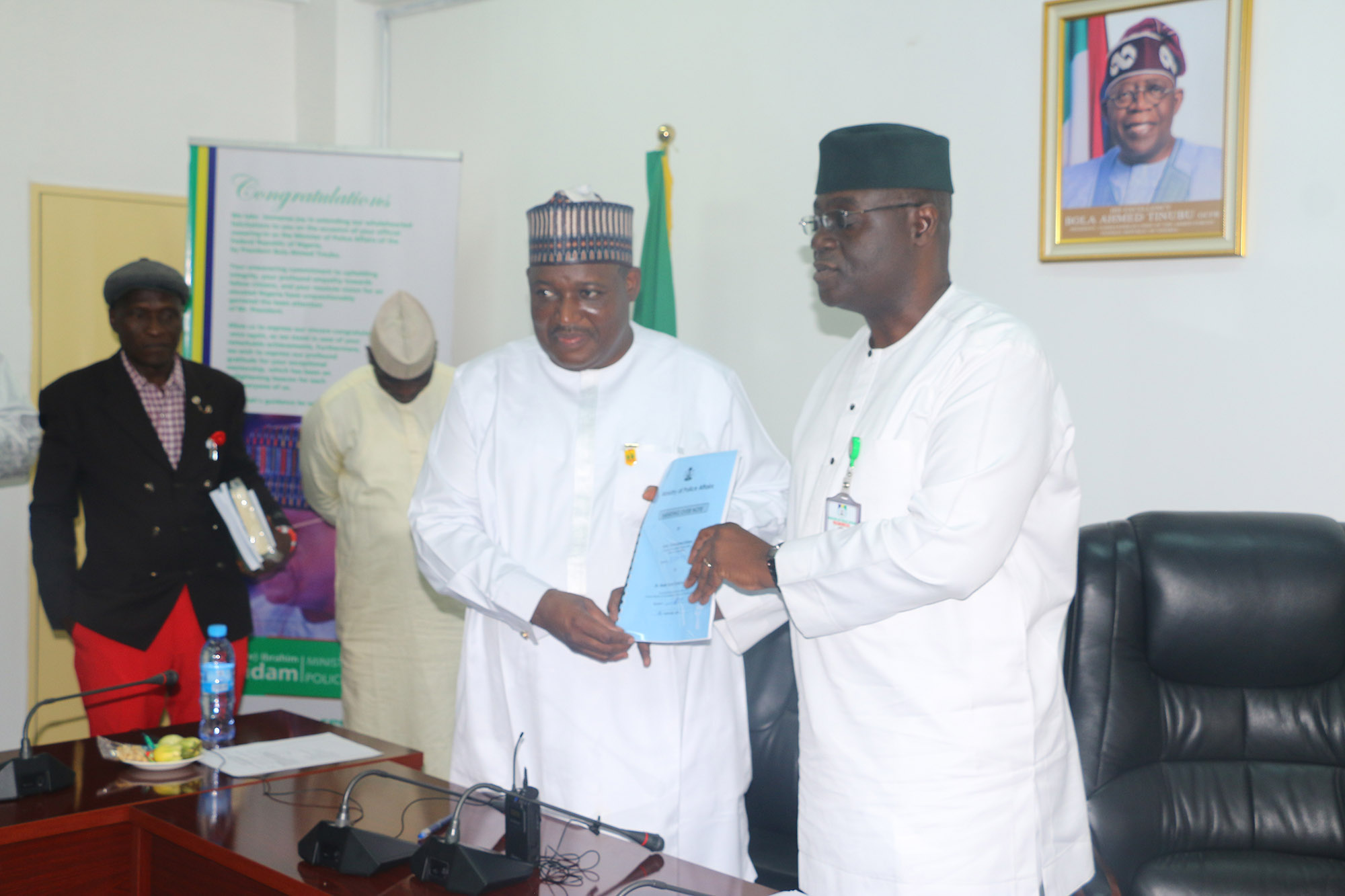 Dr Sanni-Gwazor added that the most essential thing in public service is to impact positively directly on people's lives, especially adding value to citizens in the country.
In his words, "directorate cadre is the backbone of the civil service and quality of the permanent secretary functions is tied to the quality output of directors in the Ministry and this can be facilitated through cooperation and understanding".

Earlier, the outgone Permanent Secretary, Abel Olumuyiwa Enitan said that government officials must always think about the value they can add to the system to make it different noting that the directors of the Ministry are diligent, energetic, proactive and constitute one of the best you can find in the system.
In his words, "the kind of cooperation and support received from the team is unprecedented and the robust and moderate achievements today in the ministry is by their support. In the Ministry we have staff who know their onions, who have the drive, the ability, and patriotic disposition to get things done".