The Management of the Ministry of Police Affairs led by the Honourable Minister of State Hajia Imaan Sulaiman-Ibrahim on behalf of the Minister Senator Gaidam Ibrahim condoled with Hajia Sakinatu Jika, mother of late Cadet (Mr. Sulaiman Jika) on the death of the beloved son at her residence in Maitama, Abuja.
The Honourable Minister prayed that Almighty Allah protect him from the torment of the grave, make her procures a forerunner and a treasure for her parent as well as make her weigh heavily in the scales of good deeds and magnify their rewards
In her words, "We express our sympathies to you and your family on the passing on of your beloved son, Mr. Sulaiman Jika, a brilliant and promising young man, who has returned to his creator. Allah loves him most".
She urged the mother not to allow the incident to disturb and derail her from the course he had set for the family because the entire Nigerians believed in the sacrifice of the family to the nation.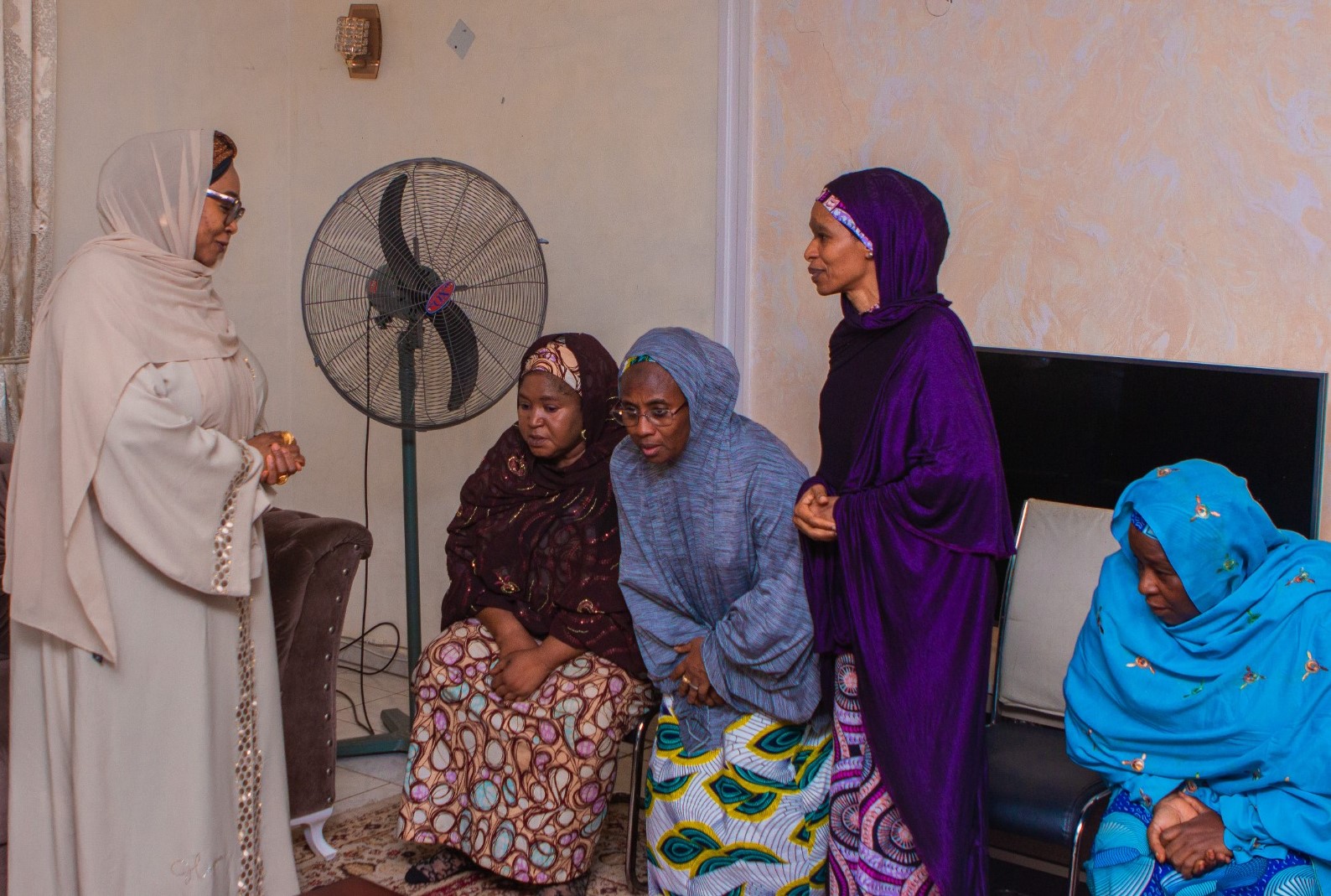 The family thanked the management and staff of the Ministry for sharing in the moment of grief and sorrow with the family which showed a clear testimony that the leadership of the police ecosystem had shown concern about the incident.
cadets, Mr. Sulaiman Jika, who succumbed to a brief and unexpected illness was a dedicated cadet from the Department of Computer Science and a proud native of Adamawa state.
The Honourable Minister of State for Police Affairs was accompanied by the Permanent Secretary, Dr. Nasir Sani-Gwarzo, and the entire management team of the Ministry.
Bolaji O.Kazeem
Deputy Director (Press)
September 12, 2023