FG Flag Off Capacity Building For Police Rank & File On Emotional Intelligence
Federal Government has flag up capacity building on emotional intelligence aimed at increasing self-awareness, self-management, social awareness and relationship management, for improved service delivery by the rank and file of the Nigeria Police Force (NPF).
The flag off ceremony of the One Day Sensitization Workshop and Capacity Building  by the Honourable Minister of Police Affairs, Dr. Muhammad Maigari  Dingyadi at the Murtala Nyako Multi-Purpose Hall in Yola, Adamawa State.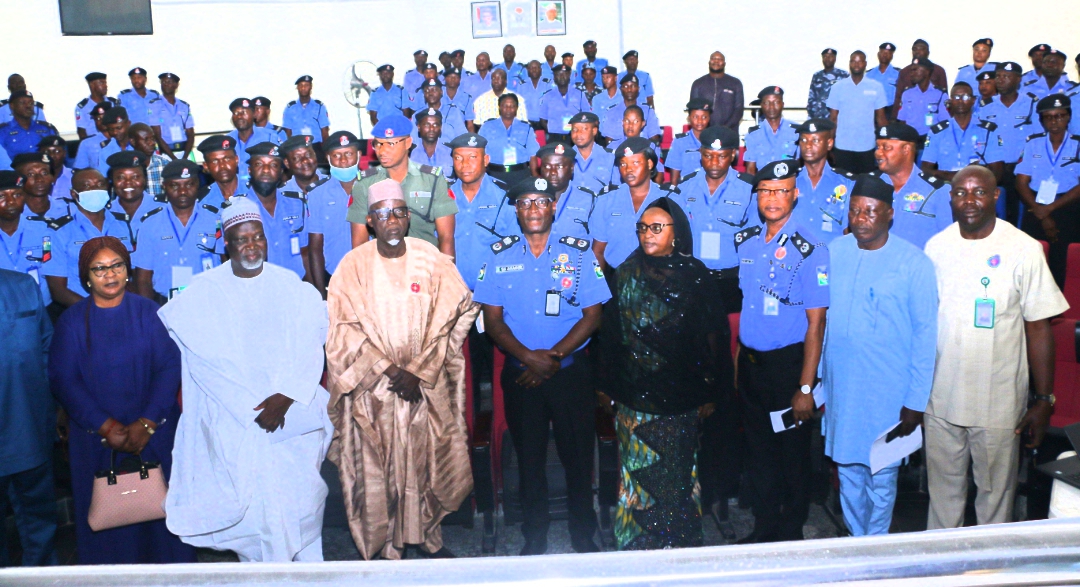 The Minister pointed out that due to the demanding nature of police duties, a police officer is exposed to stress and anxiety which could be transferred to members of the public resulting in infractions noting that near absence of self-management in some policemen has resulted in bringing the reputation of the entire force to odium and near disrepute.
In his words, "the good news is that, the Ministry of Police Affairs is working closely with police management to institutionalize service orientation among officers and men of the Nigeria Police, to deepen citizen's trust, confidence and increased participation for robust human intelligence".
He said " It is hoped that, the workshop will assist in self critique; in order to strengthen weaknesses in emotional intelligence to improve police-citizens relationship for enhanced internal security management in Nigeria".
Dingyadi stated that the workshop has been scheduled to hold in other geopolitical zones in the coming days/weeks, which is part of the Ministry of Police Affairs's efforts at reforming and re-orienting members of the Nigeria Police, with special emphasis on junior officers, adding that they constitute vast majority, and interface more with the populace, upon which opinions are formed on the Nigeria Police in general.
The Minister reiterated that the capacity building workshop is coming at a crucial time in our national history, when Nigerians will once again, exercise their franchise in performing their civic responsibility, to elect leaders of their choice in the forthcoming general elections.
He re-assured of government's commitments to improving the welfare and working conditions of policemen across Nigeria, through enhanced emoluments, upgrading of barracks, working environment and provision of modern security enablers to tackle criminalities.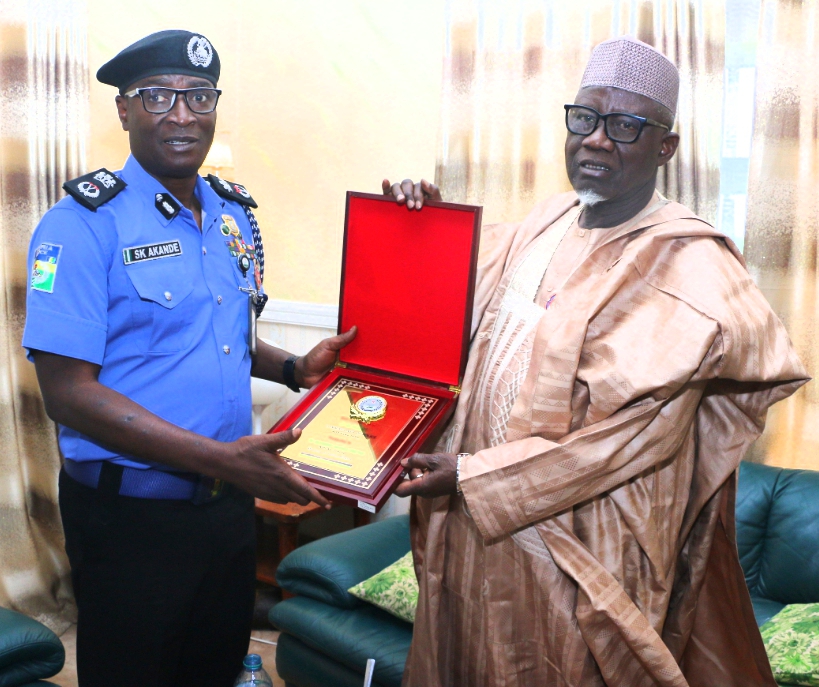 According to him, "these laudable interventions by President Muhammadu Buhari's administration in policing, deserves Nigerians ownership and reciprocity through cooperation with officers and men of the Nigeria Police. To realize government's desire for active citizen's participation in policing endeavor, Nigerians must embrace global best practice of seeing Nigeria Police as their own. This will in effect, eliminate subjective apathy which has hitherto hindered efficient police service delivery in Nigeria".
In his goodwill message, the Commissioner of Police, Adamawa Police Command, CP Sikiru Kayode Akande thanked the Ministry of Police affairs for organizing the workshop to educate the participants in view of the forth coming 2023 General Elections.
He added that rank and file would be sensitized in key areas such as improvement in their attitude to work for effective service delivery; enhanced robust relationship between the community and the police; and observance/respect of human rights of citizens.
Earlier, in her welcome address, the Director, (RERFORMS and SERVICOM), Mrs. Maryam Dalhatu Abdulmalik pointed out that the workshop is on attitudinal change for effective service delivery which is part of various police reforms activities and to identified to fill the gap that exist between the police officers and the citizens in the areas of unfriendliness and mistrust.
Bolaji O. Kazeem
Head (Press and Public Relations Unit)
January 12, 2023