FG COMMITTED TO COMPREHENSIVE REFORMS OF NIGERIA POLICE-DINGYADI
The Honourable Minister of Police Affairs, Mr. Muhammad Maigari Dingyadi has reiterated the commitment of the Federal Government to continue with the comprehensive reforms of the Nigeria Police.
He stated this at the Biennial Sultan Maccido Institute for Peace, Leadership, and Development Studies held at the Faculty of Sciences, University of Abuja Tuesday, March 30, 2021.
In his keynote address read by the Permanent Secretary, Ministry of Police Affairs, Mr. Tope Fashedemi, the Minister pointed out that Nigeria Police would be enhanced with modern technology, capacity building, and robust welfare program.
In his words," I shall continue to work towards emplacing comprehensive reforms in Nigeria Police, modernize police operations, through equipping, provision of Modern technology and capacity building, as well as a robust welfare program, to deepen the safety of lives and property and create a peaceful environment for the realization of our individual and collective dream of greatness".
Dingyadi recalls the doggedness, resilience, passion for service, zero-tolerance against corruption, and commitment to economic growth, and provision of security which elicited widespread acceptance of President Buhari leading to his victory in 2015 and 2019 elections.
He charged participants to affirm the power of honesty, definiteness of purpose, and to be committed in pursuit of big dreams noting that we are in a world of limitless possibilities, where education exposes us to our true potentials and the opportunities in our environment.
The Minister appreciated the Sultan Maccido Institute for bridging the gaps between academics and societal realities through leadership and development mentoring, as the role of pragmatic leadership in nation-building.
He said, "I am deeply elated of the laudable track records of the Sultan Maccido Institute for Peace, Leadership and Development Studies in harnessing the leadership potentials amongst undergraduates and Nigerians in general.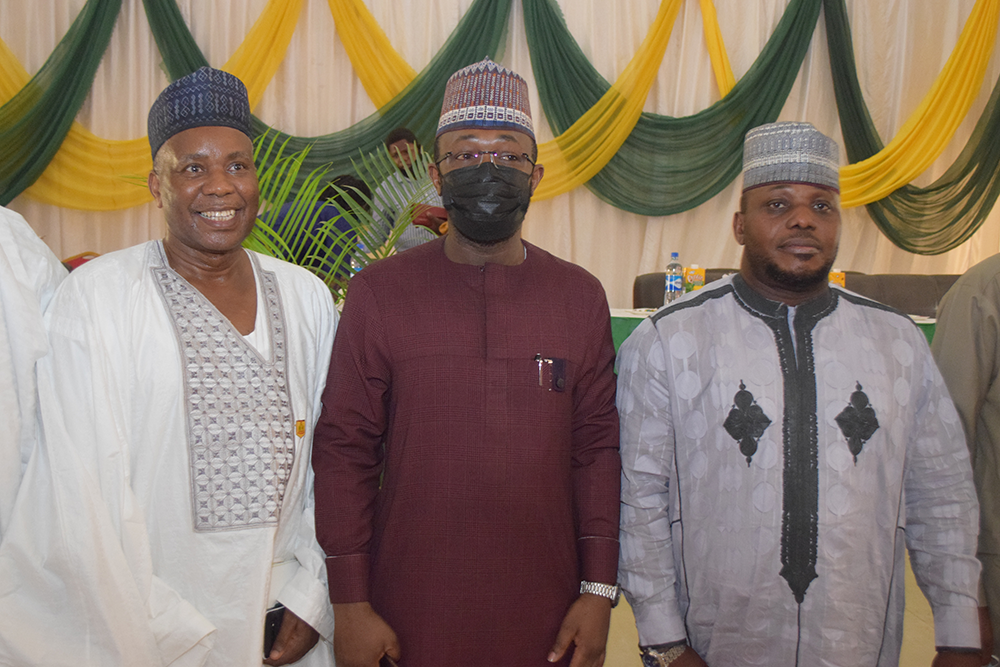 In his contribution,  the Minister of Science and Technology, Dr. Ogbonnaya Onu represented by the Director-General, National Energy Commission, Professor Ini Bala stated that good leadership is the foundation on which good governance is erected and integrity is the oil that lubricate the intricate structures of good leadership.
He added that integrity provide the self-discipline on which the rule of law and orderliness in society are observed and help a leader to utilize the resources of a nation for the common good and not for the service of the few who occupy leadership positions.
The Director, Sultan Maccido Institute for Peace, Leadership, and Development Studies, Professor Mutiu Olasupo thanked the participants and urged them not to terminate, destroy what they have learned in the institute adding that they have a great responsibility to the community and Africa as a nation and every Africans look upon them to get appropriate liberation.
Bolaji O.Kazeem
Head (Press and Public Relations Unit)