DR NASIR URGES CORPORATE ORGANIZATIONS TO INTEGRATE NIGERIA POLICE FORCE IN HUMANITARIAN SERVICES
The Permanent Secretary, Ministry of Police Affairs Dr. Nasir Sani-Gwarzo has called on corporate and non-government Organizations to extend their humanitarian services to the Nigeria Police Force (NPF) as a support to officers and men providing security for lives and property in the country.
He made the appeal during a courtesy visit of the Alhabibiyah Islamic Society led by Mallam Ibrahim Idris to the Headquarters of the Ministry recently.
The Permanent Secretary expressed his appreciation to the organization for their selfless service and humanitarian duty to the society urging them to extend these services to the Nigeria Police Force as a support to the police ecosystem and a support to the reforms agenda of the present administration.
In his words, "the Permanent Secretary, Ministry of Police Affairs Dr. Nasir Sani-Gwarzo (NPF) put their lives online across the nation in order to protect the entire society yet they are not been acknowledged in the society. When they died in active service, the stipends meant for them to support their children and wives would not be paid in time putting them in economic constraints. Presently, the Government is making efforts to ensure that entitlement of deceased officers is promptly paid". Sani-Gwarzo stressed.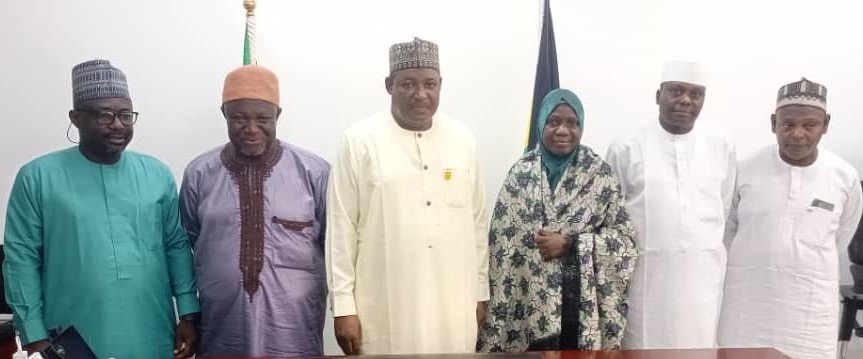 He reiterated the importance of support from non-government organizations and the private sector to compliment federal government efforts to reposition the Nigeria Police Force adding that this will serve as motivation for the officers and men in the force.
Gwarzo made a special request to the organization to create a special space in their programme and social activities that will integrate and carry along the police widows and families, assist their children with school fees, and shelter and support their wives in petty trading.
According to him, "I hope our officers and men would be accorded cooperation, respect, and support that will motivate them to improve their service delivery in the country. Once the society owns the organization and takes it as their own it enables them to feel appreciated and more efforts would be put into safeguarding lives and property in the country.
Earlier on, the leader of the delegation Mallam Ibrahim Idris expressed appreciation for the opportunity given to them to share their experiences with the government. He says their organization is known for touching lives, especially the IDPs/Refugees, which has been extended to the vulnerable in states regardless of their religion as the government cannot do it alone.
He stated that the police play a crucial role in providing a secure environment to everyone in the country and used the opportunity to inform the ministry of the Fund-Raising dinner for the IDPS/refugees and the vulnerable in the society slated Tuesday, November 14th, 2023 and requested for the Ministry's assistance.