DINGYADI CHARGES PCRC TO FOCUS ON ADVOCACY, SENSITIZATION, AND COMMUNITY POLICING OBJECTIVES.
The Honorable Minister of Police Affairs, Alhaji Maigari Dingyadi has charged Police Community Relations Committee (PCRC) to focus more on capacity building, advocacy, sensitization, and more collaboration with the community to achieve the aims and objectives of the organization.
He stated this during a courtesy call by the National Working Committee (NWC) members of the Police Community Relations Committee led by its Chairman, Ambassador Farouk Abdullahi Maiyama to the Ministry's headquarters in Abuja.
The Minister opined that the PCRC should continue to focus on sensitization and publicity to enable them achieved the aims and objectives of the organization noting that they would be better more active and efficient as Community Police Relations Committee rather than upgrading to Police Community Board as an agency under government.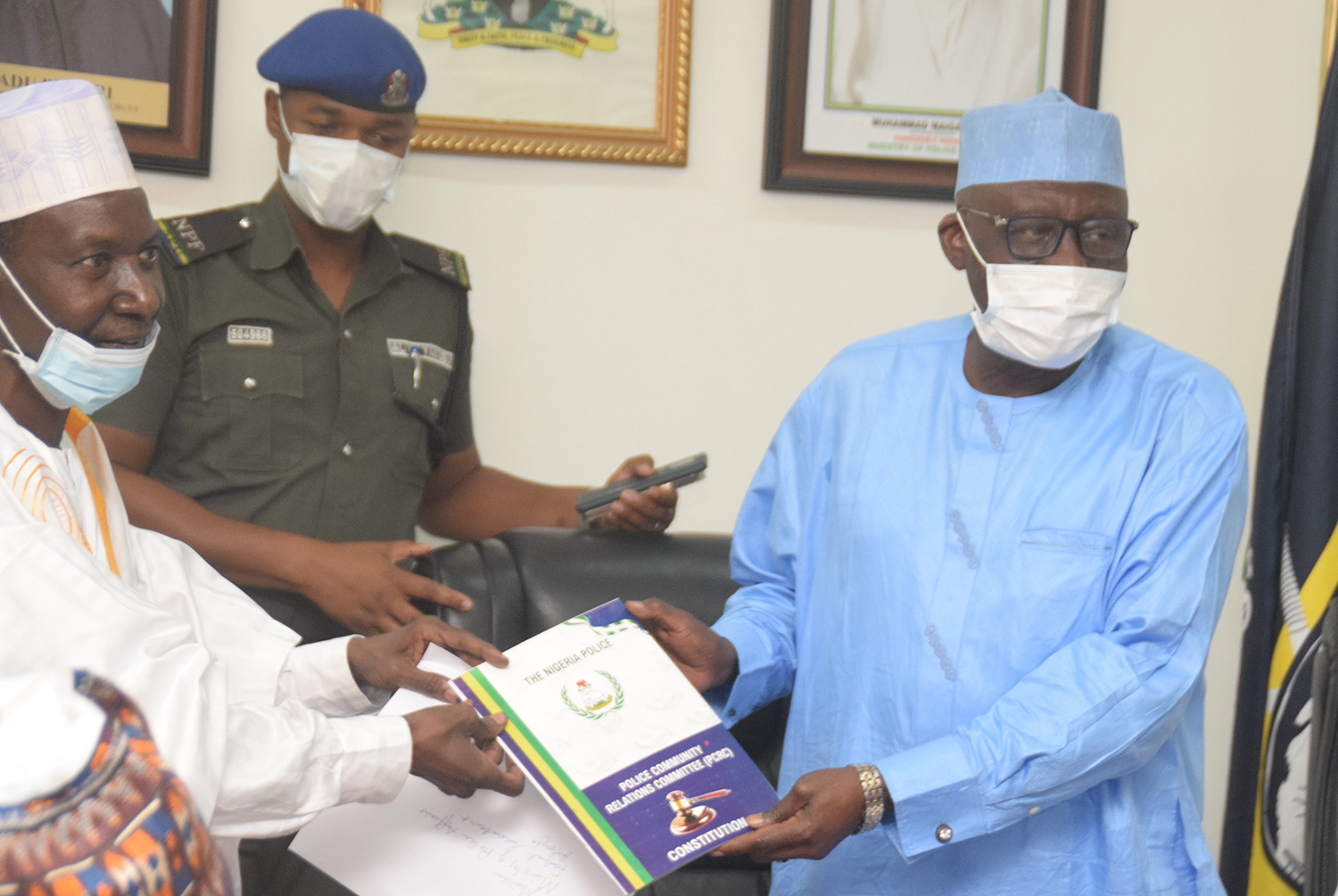 In his words "The essence of your organization is to have a link between people and police. These are the kind of things we want and the benefit of what you are doing to the country are huge and once that link is lost the police would have a lot to lose".
He said they are needed now more than previous years because of the security nature of this country and through their activities Nigerians should be able to appreciate what police are doing in the country.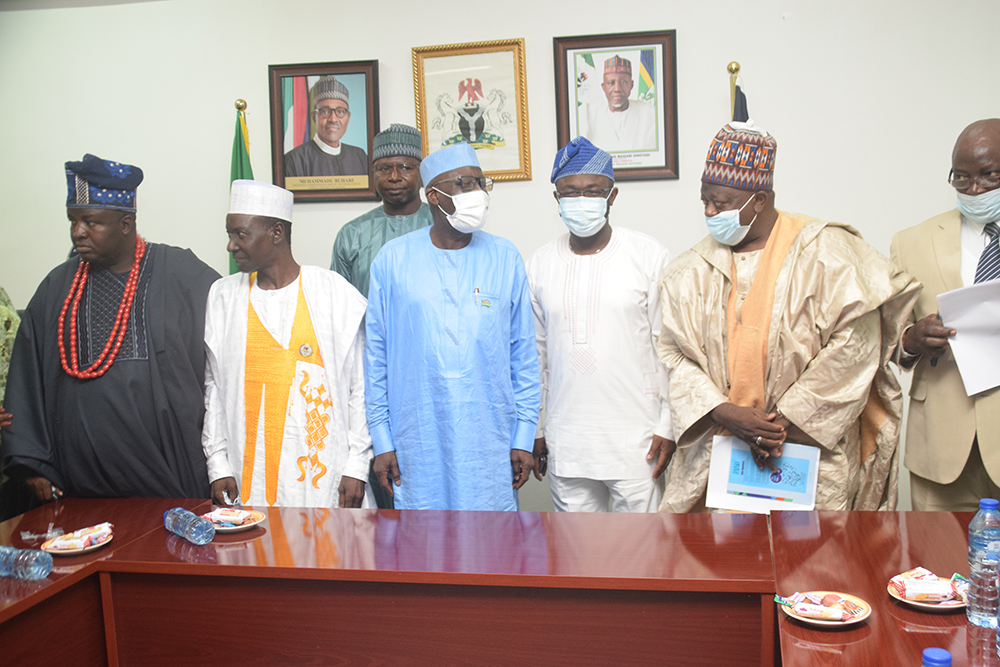 Dingyadi stated that the PCRC efforts to establish women and youth committees is strategic and welcome development noting that their roles cannot be ignored as they constitute a larger percentage of the population and there is the need to do more collaboration with them.
The Minister commended the leadership of the PCRC for the interest and dedication they have shown in the course of their assignment adding that their numerous requests would be attended to within the law and available resources.
Earlier, the Chairman National Working Committee (NWC), Police Community Relations Committee (PCRC, Ambassador Farouk Abdullahi Maiyama stated that the organization  desires to continue to partner and support the Ministry to ensure that the country is safe and secure for all citizens as well as those wishing to invest in the country.
He said PCRC recognizes the critical role of women and youths in tackling the security challenges currently facing the country and the National Executive Council resolved to establish Women and Youth Committee, capacity building committee, and urged the Ministry to upgrade the PCRC to a Community Policing Board (CPB.).
Bolaji O. Kazeem
Head (Press and Public Relations Unit)
September 17, 2021